INDOCHINA TRAVEL ITINERARY
---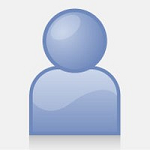 Myanmar, Cambodia, Laos, Thailand, Vietnam
2019-05-01 — 2019-05-18
---
Hi,
I'm planning to back pack South East Asia on May. I'll be crossing countries via land.
Below is my itinerary:
May1-3 - Ho Chi Minh, Vietnam
May 4-6 - Siem Reap, Cambodia
May 7-12 - Bangkok, Thailand
May 13-16 - Myanmar or Laos
May 17-18 - Back in Thailand
I haven't booked my accommodations yet, but I've done a quick search where to stay. I'm just giving it a chance if you are also around the area on my travels dates and hoping that we can join a day tour so I have a companion.
I also haven't booked my day tour for Ho Chi Minh, Siemp Reap and Myanmar/Laos but I'm planning to book a 2D1N Mekong Delta River Tour via Klook for my Vietnam travel. If you wanna join, that shouldn't be a problem.
Also, I already found my travel buddy for my Thailand trip :)
Hit me up if you're interested on going a harmless tour :)
---