My Amsterdam Trip
---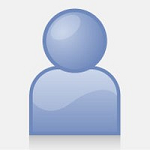 My girlfriend and I visited Amsterdam over the holidays. It was a long bus trip from Italy to the Dutch capital without any stops, almost twenty hours of travel in a bus without sleep.
Amsterdam was as incredible as it was beautiful. It was very similar to Venice, full of bicycles and breathtaking countryside landscape and windmills.
The tour had been organized by a tour operator who had filled two buses of people and had booked a hotel near a coffee shop. I do not smoke, but most of the guys wanted to smoke and immediately went to the coffee shop to buy it. The hotel manager, however, had been clear: no smoking in the rooms.
My girlfriend and I had chosen to take a short tour of Amsterdam while the rest of the party stayed in the hotel. The people in the hotel behaved immaturely, smoking and ignoring the hotel manager's directives, sounding the fire alarm and disturbing other guests. The manager called the police, and when we returned from our city tour, we saw the police in riot gear ordering us to leave the hotel in twenty minutes.
We had no other choice and we complied. Finding a new hotel for two tourist coaches two days from New Year's at midnight was not an easy task but after a series of phone calls our guide managed to find accommodation in a hotel inside the Amsterdam airport, and my vacation continued...