backpacking vietnam and japan
---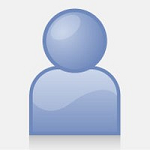 Japan, Vietnam
2019-03-08 — 2019-06-05
---
hallo, I am a 21 year Dutch female. I will be traveling to Vietnam and japan. March until june 5th. its my fist time solo traveling outside of Europe. I would like to meet other people. so if you go to the same aria let meet up.
in Vietnam I will travel from Hanoi to Ho Chi Minh City. in japan I will go to Tokio and explore and watch some art and maybe go to Disney sea wold. I also want to travel form Tokio to Naoshima. and visit some places between. further I like nature and exploring in general city, new things and new places.
my ideal travel buddy is a felmale around my age but if you are not that its also fine. if you are interested send me a message.
---