Looking or a buddy for a travel to Australia
---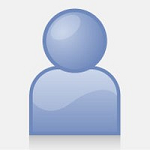 Australia
2019-10-01 — 2019-12-31
---
First of all i plan to stay in Australia for one or two years, not two months.
I will fly to Perth the 1st of October, so i will be there on the 2nd. From there I will try to get rid of the 88 days of farm work in order to get a visa for the second year.
After doing the farm work (DOESN'T NECESSARY HAVE TO BE ALL AT ONCE AND IN THE SAME PLACE) I would like to travel trough the south coast and depending on how long it will take I will decide what to do. I would love to stop between Melbourne and Sydney for some time in the Winter to have kind of a snowboarding-holiday.
After that I will try to get to Cairns traveling trough Sydney and Brisbane, obviously with a lot of stops.
My plan is not fix and doesn't necessarily have to keep like this, everything can change, this is just my initial idea so if you have other plans i will be happy to listen, it will probably be better than mine.
I can speak five languages and i am trying to learn the 6th at the moment, so communication should not be a problem.
---