Roundtrip Eastern and Southern Africa
---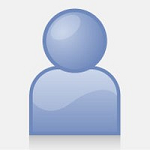 Malawi, Mozambique, Namibia, Tanzania, Zambia, Zimbabwe
2019-06-01 — 2019-07-31
---
Hi everyone, my name is Clara, 27, usually Berlin based, but currently working in Johannesburg, South Africa. My contract here ends end of May and I'm planning to spend some weeks or months travelling after that. I'm looking to travel more low budget (hostels, couchsurfing), covering ground by train or bus. I wouldn't mind renting a car with someone who likes to drive.
Countries I definitely want to cover are Namibia and Mozambique. So far, the broad plan is to start off in Namibia, then head towards Dar es Salaam by train and then go south again, eventually back to Joburg to grab the rest of my stuff. However I'm very open to suggestions.
I like both outdoorsey and city trips (history, arts, nightlife). I tend to be more on the introvert side of things. LGBT and neuroatypical friendly.
---