freediving in Japan
---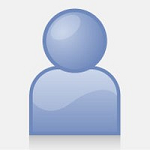 Japan
2019-03-20 — 2019-06-19
---
Hi everyone!
I'm a 30 year old guy from France going to Japan for a year on a working holiday visa. I intend to stay mostly in Osaka and visit a different part of Japan each month for a week or two.
I'd love to explore the ocean around Japan (and the lakes too) so I'm looking for freediving buddies. Scuba is possible but I'd rather freedive.
Here's a video of someone freediving in different places: https://www.youtube.com/watch?v=OnvQggy3Ezw The first part of the video is at Yonaguni Monument in Japan. I intend to go there in October but my planning is flexible.
---